Winter is known to be a time when colors like black and grey dominate. Unfortunately, that's quite drab and it makes me feel sad. Winter should be about color too- bright pinks, lavender, baby blues, and yellow! But how do we incorporate color into the saddest feeling season?
Simple! I think the first step to incorporating color into your winter wardrobe is with a stripe sweater. Stripe sweaters hold several colors in the pattern, making it easy to pull colors from for other pieces.
Pull a color you love from a patterned sweater for the pants or skirt. This will brighten up the look while looking very put together.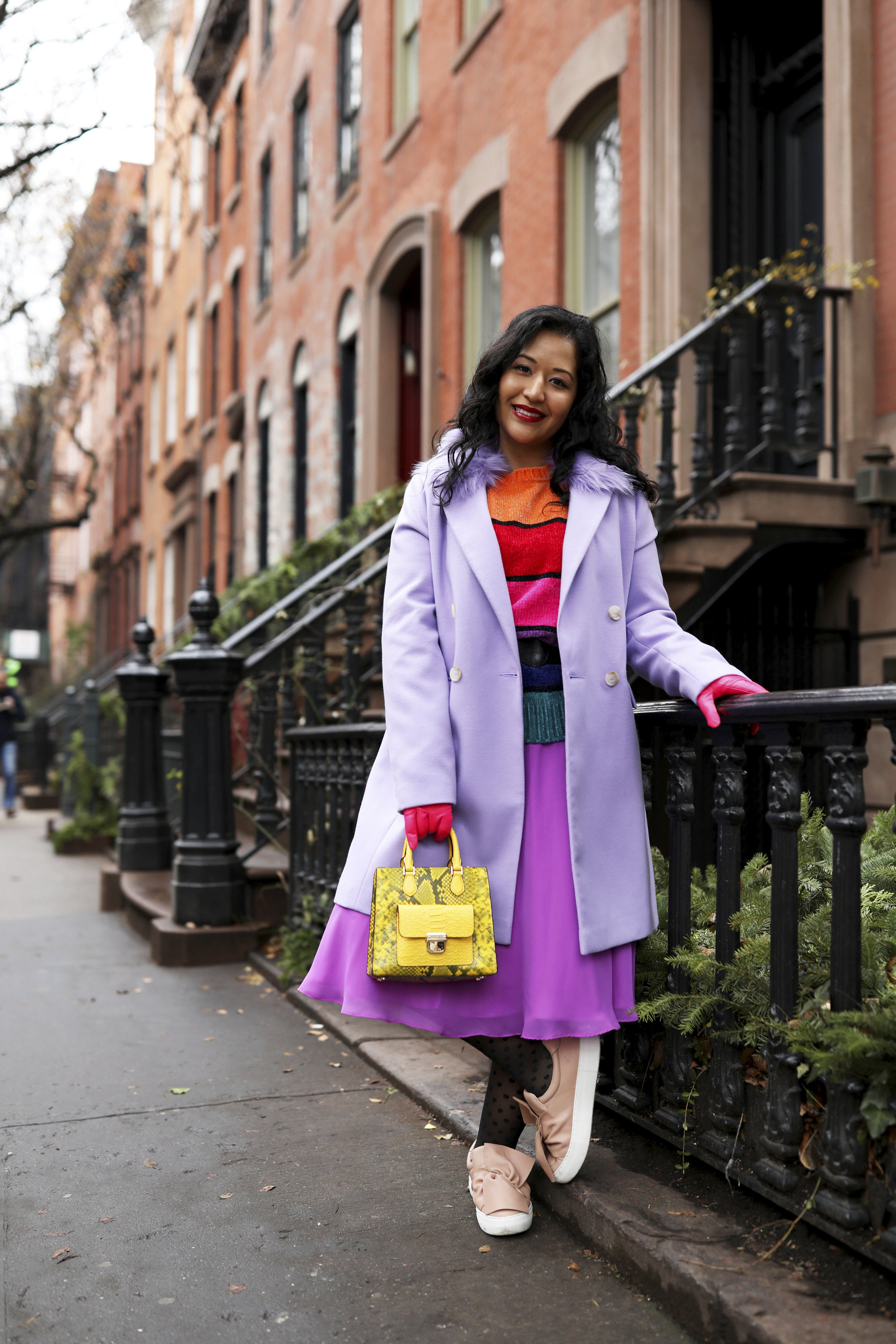 Stripe sweaters are a savior
They are the perfect starting point to bringing color into your wardrobe.
Another way to add color is through a statement colored coat! I'm personally starting a collection in hopes to own the full rainbow one day. A statement coat is a great investment piece because it elevates a simple look and takes a fancy look to another level. You may feel cautious in your color choice, but don't overthink it. A colored coat is a perfect addition to an all black look, and compliments a colorful look.
If you are not into a colored clothing, accessories are another way to bring a tiny pop of color to your look. Instead of going for the traditional black gloves, pick up a bright color. Try a bold colored purse too- something other women will be looking at from miles away. Accessories truly make an outfit and color makes it fun during the cold months!
Have a happy colorful winter!
Thank you for reading!!
XOXO,
Krity
Photography by Ashley Gallerani
*I get commission for purchases made through links in this post*