One of my favorite American holidays are right around the corner. I think one of the reasons I love the holiday so much is because I love the fact that I get dressed up to go to a living room and eat. Yup, that's the honest truth! I hope you have an amazing Thanksgiving with your loved ones!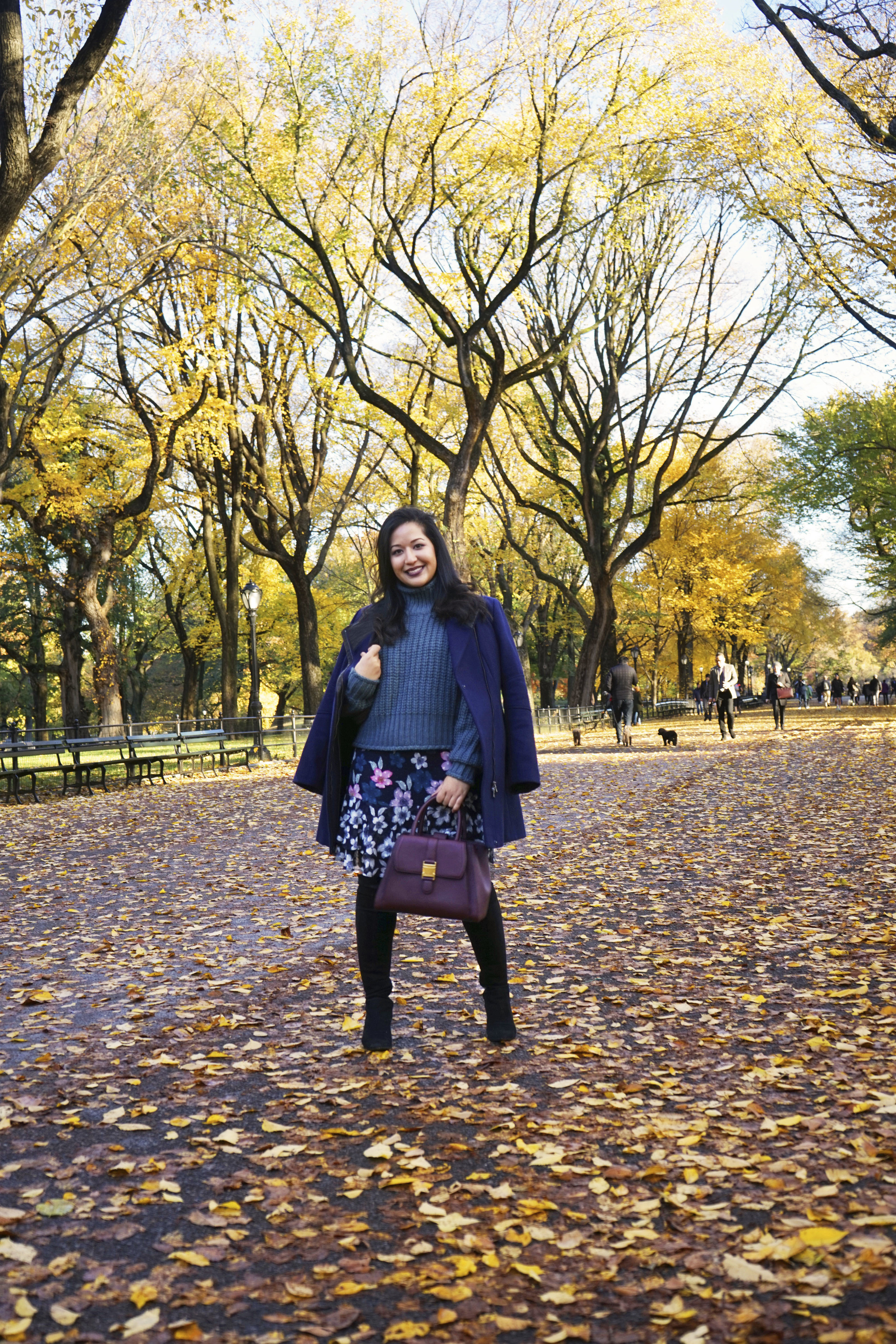 If you're one of my ladies who follows trends like I do, you're probably all about looking fashionable this Thanksgiving. I'm loving dark florals this fall! An easy way to make a lightweight dress perfect for fall is by adding some layers! It's a super simple trick that I use all the time. A chunky knit sweater is a great option to add on top. You can pull a color from your dress as a guide for what will look best. This tip also makes a look more interesting by adding in different textures and covers up any food baby you might have from the feast you'll be eating. Finish the look with a over the knee boots leaving a little sliver of your leg showing.
I get it, even though you're just gonna be partying in a living room, you still want to look cute! I have the same mindset! Holidays are the only things left that people actually get dressed up for nowadays. But you also don't want to get too dressed up and outshine everyone else right? Well a simple way to get a little fancy is through an embellished sweater. Add a little bling or in my case, pearls, to your look. It's fancy without being too fussy. Pair a cute sweater with a trendy patterned skirt like plaid. You can pull your look together with colored accessories like a red coat and boots. I've been loving incorporating the power color red to my looks lately. Last but not least, wear a pop color lipstick. Red lips are a classic and is the perfect finishing touch to any party look!
Chunky knits and a suede mini is a great combo if you're looking to be cute yet casual. It's November so most places are in the season of sweater weather- which is one of my favorite times of the year. Pick a color palette of beautiful fall colors to create this casual look. I love Carmel browns and teal blues together. They create such a beautiful contrast. Since you're wearing a skirt, play up the tights by wearing a fun pattern. The ones I'm wearing here have a slight checkered pattern. I also love polka dots or lace pattern.
Thank you for reading!!
XOXO,
Krity
Photography by Ashley Gallerani
*I get commission for purchases or clicks made through links in this post*